We know supplies
ORLANDO'S SUPPLY GUY
---
B arnes Supply is a family owned supply company in Orlando, Florida. The company specializes in multiple fields of supply, including but not limited to, hospitality & building/resort/facility management. Barnes Supply has been a recognized distributor in Orlando for the last 30 years. The company is headed up by Alberto Ruiz, along with partners & sons, Mitchell & Bryant. Using Alberto's 40 years of business experience, combined with Mitchell and Bryant's dynamic energy, Barnes Supply has become a staple in the Orlando area.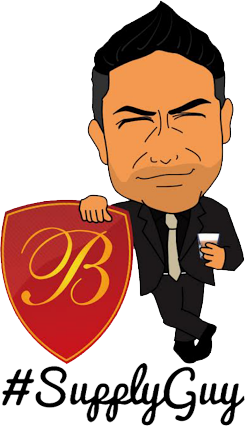 We know Orlando
ORLANDO'S SUPPLY GUY
---
B arnes Supply has been meeting the supply demands of Orlando's businesses for more than three decades, offering our customers a large company's inventory with a small company's reliability and customer service.
Your time is valuable; there is no need to waste it dealing with multiple vendors, why not receive the service and competitive pricing you deserve? Give us a call and a chance to show you what real service is.
Quality supplies at affordable prices.
---

---
We deliver our promises for same-day service to our clients if possible. Our positive reputation in the Orlando community has been built upon quality products, as well as dependable and fast service. Our personable owners are willing to go to great lengths to ensure our clients' needs are met. Why not get the service you deserve?
407-857-7048
---
Call us for a free consultation and pricing
---