WE KNOW SUPPLIES
LIVE YOUR BRAND
---
B arnes Supply is a family owned, full-service supply company based in Orlando, Florida, with additional warehouses serving The Greater Tampa Bay Area, as well as Metro Atlanta, Georgia and surrounding communities. We specialize in multiple fields of supply, including but not limited to, nightlife, hospitality, and facility maintenance materials. Our brand is our promise, and we live our brand by bringing excellence, passion, and pride straight to your doorstep with every delivery.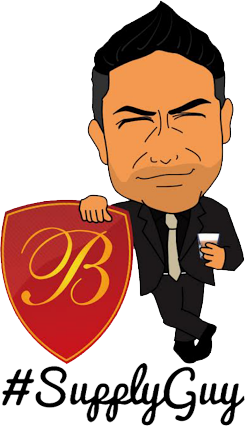 WE KNOW SERVICE
THE #SUPPLYGUY WAY
---
W What is the #SupplyGuy way? It's a large company's inventory with a small company's flexibility, reliability, and outstanding customer service. We have been in this industry long enough to know that the typical 9-5 life doesn't always work for you and that emergency supply situations happen outside of regular business hours, which is why we work hard to accommodate your needs.
Your time is valuable, so don't waste it juggling multiple vendors, managing delivery schedules or price hunting. Let us do the work for you! We like to say "We're the guy behind the guy behind the guy" because it's our job to give you the support you deserve, in order to present your best to your customers. Give us a call today and let us show you the #SupplyGuy way.
QUALITY SERVICE AND SUPPLIES.
---

---
Barnes Supply's positive reputation has been built upon quality products, as well as dependable, speedy, and friendly service. Our personable owners and staff are willing to go to great lengths to ensure our clients' needs are met. Why not get the service you deserve?
Call us for a free consultation and pricing
Atlanta 📞 404-497-7662
Orlando 📞 407-857-7048
Tampa 📞 813-425-2325
---
Email: info@barnes.supply
---